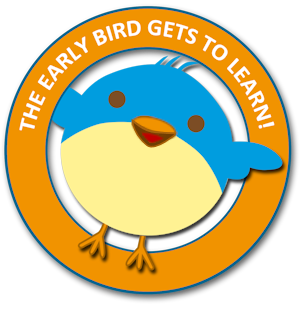 Ohio's parents and educators have access to the Early Learning Portal to help little learners ages 3-5 prepare for school and their futures.
 
The INFOhio Early Learning Portal contains links to over 50 websites and apps chosen and evaluated by educators and librarians with expertise in learning and literacy.
 

Each resource found on the Early Learning Portal supports the Ohio Early Learning Standards and helps preschool children:
 
Learn letters, numbers, and basic knowledge;
Interact with other children and adults;
Engage in meaningful play; and
Develop focus and problem-solving skills. 
Parents and educators also will find tips on appropriately integrating technology into a preschool child's learning. Adults are encouraged to use the digital resources with children, helping them navigate the Portal with guidance and support.  
The INFOhio Early Learning Portal was made possible by a partnership with the Office of Governor John Kasich, the Ohio Department of Education, and Ohio Department of Job and Family Services and is maintained by INFOhio, which is optimized by the Management Council.  
If you would like to train educators or parents on using the INFOhio Early Learning Portal, please visit the INFOhio Early Learning Portal
training page
. You will also find a link to the training page on the INFOhio Early Learning Portal "About" page. If you have questions, concerns, or need technical help, contact INFOhio at 
support.infohio.org
.  
The Early Bird Gets to Learn, so be the first to check it out! You will find the Early Learning Portal at
early.infohio.org
.